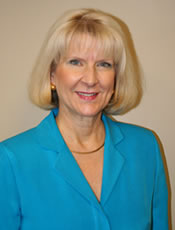 The mission and starfish logo of Alternative Schools are summarized in the words of Lauren Eisley and remind us that each of us can make a difference in the lives of the students we serve.
As the old man walked the beach at dawn, he noticed a young man picking up starfish and flinging them into the sea. Catching up with the youth, he asked him why he was doing this. The answer was that the stranded starfish would die if left under the morning sun. "But the beach goes on for miles and there are millions of starfish," countered the other. "How can your efforts make any difference?" The young man looked at the starfish in his hand and threw it to safety in the waves. "It makes a difference to this one," he said.
Dr. Cynthia M. Janssen
Principal
Mission: Prepare students to be successful in their home school or complete requirements to graduate with a high school diploma.
Disciplinary Programs:
Teenage Parent Programs:
Teenagers as Parents Immokalee (TAPP-I)
Teenagers as Parents Naples (TAPP-N)
Educational Alternative Programs:
Beacon High School Immokalee
Beacon High School Naples
Educational Day Treatment (EDT)
Collier Virtual School (CVS)
Department of Juvenile Justice Programs:
Collier Juvenile Detention Center

PACE Center for Girls (PACE)
Headquarters Location: Alternative Education Center, 3710 Estey Ave., Naples, FL 34104

Highlights:
Alternative Schools served 2324 students this past year in 12 programs at 8 locations throughout Collier County (does not include the Ater-School High School Credit Recovery program located at 6 high schools).
Beacon summer school served all high school students needing credit recovery: 605 students attending, with 16 graduating, and a total of 762 half-credits earned.
Responsibility for the After-School High School Credit Recovery program was transferred from Adult Education to Alternative Schools as of the 2017-18 school year; although 656 students attended at least one session at one of the 6 high school sites, 347 students earned a total of 361 half-credits.
Alternative Schools Historical Data:
A

lternative Schools began with the 1996-97 school year as the umbrella school organization for 5 alternative programs in the county, serving a total of 498 students.

In two years, that number more than doubled to 1057 students served in 8 programs.

Since then, several programs have been added and/or expanded, while others have closed.

Closed programs include: Parkway, Sunshine School, DRILL, EXCEL, Enhanced Assist, FLAGS, Renaissance Academy, Naples Marine Institute, Collier Half-Way House, Big Cypress Wilderness Institute, and EdOptions Academy.

The total served this past year was

2324 students in 12 programs at 8 locations throughout Collier County (does not include the After-School High School Credit Recovery program located at 6 high schools).
Phoenix Historical Data:
The Phoenix alternative to explusion program opened in two locations in 1997, serving 51 studetns at both sites.
In two years, that number doubled. By SY2003, the number of students served in the Phoenix programs doubled again.
Since 2003 the total number of students served ranged from 200 to 260, with a spike of 272 students in SY2011, then steadily decreased to 228 in SY2017.
Another spike to 333 students occurred during SY2018 as a result of new legislation increasing the requirements for referral to an "alternative to explusion" program.
The current year's total of 333 for both sites is a 46% increase over the number of students served last year.