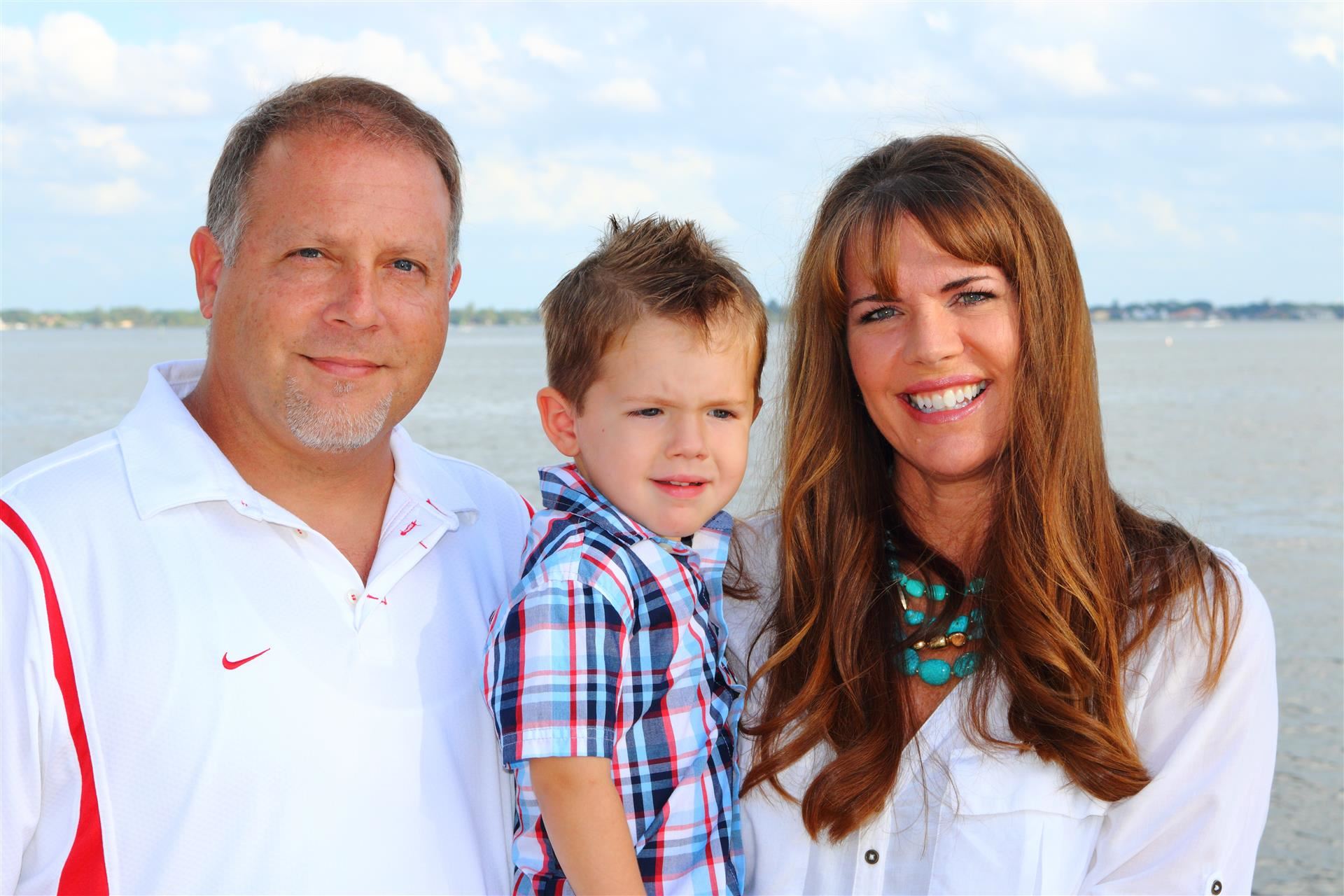 Hello from Mrs. Carla Kovarik,

This is my third year as a COVE teacher and my 7th year teaching in Collier County Public Schools. It is my overall 11th year in secondary education and I have had an additional 7 years in Higher Education. I received my MAT/Masters of Teaching in Physical Education from USC in 1999. I am currently working on a post-graduate certificate in Managing Distance Learning Environments from UF.

My husband and I are Midwesterners who located to warmer weather 7 years ago and love SW Florida. Here is a family picture (2017) taken at our house in Cape Coral, FL. My husband's name is Chad and my son is Chase.