Program Overview

This program is excellent preparation for your future as a Practical Nurse. Clinical experiences in the program!

Develop your skills in providing care for the physical and emotional needs of patients, including the administration of medications, therapeutic treatments and rehabilitation assistance.

Plan and administer nursing care to patients in hospitals, extended care facilities, physicians' offices, health-care agencies and private homes.
Next Start Date

September 18, 2023 (date subject to change)

January 22, 2024 (date subject to change)

Program Length
1350 Hours

Career Opportunities
Licensed Practical Nurse (LPN), LPN in nursing homes, LPN in medical offices, LPN in corrections/prison health

Industry Certifications/State Credentials
Career Program Certificate

Information Sheet
PDF (3 pages)

Curriculum Framework
PDF (27 pages)

Rack Brochure
PDF (2 pages)
Program Structure and Courses

This program is a planned sequence of instruction consisting of 2 occupational completion points. This program is comprised of courses that have been assigned course numbers in the SCNS (Statewide Course Numbering System) in accordance with Section 1007.24 (1), F.S. Career and Technical credit shall be awarded to the student on a transcript in accordance with Section 1001.44(3) (b), F.S.

The following table illustrates the postsecondary program structure:



| | | | |
| --- | --- | --- | --- |
| Course # | OCP | Course Name | Hours |
| PRN0098 | A | Practical Nursing Foundations 1 | 300 |
| PRN0099 | B | Practical Nursing Foundations 2 | 300 |
| PRN0290 | B | Medical Surgical Nursing 1 | 300 |
| PRN0291 | B | Medical Surgical Nursing 2 | 300 |
| PRN0690 | B | Comprehensive Nursing and Transitional Skills | 150 |
Phone: (239) 377-0948
Email:
Degrees and Certifications:
Phone: (239) 377-7774
Email:
Degrees and Certifications: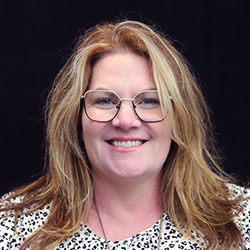 Phone: (239) 377-0922
Email:
Degrees and Certifications:
Mrs.

Dawn Moser

I graduated with my bachelor's degree from Molloy College in Rockville Center, NY, in 1996. I went on to practice in labor and delivery, and from there I realized I had a passion for education and started pursuing a career path that led me to maternal education.

I became a Lamaze-certified childbirth educator as well as a certified breastfeeding educator and helped many soon-to-be moms and new families with any of their educational needs.

I was so passionate about the teaching aspect of nursing that I started pursuing a career in more formal education and became an adjunct professor of nursing at Valencia College in Orlando. Most recently, I was a clinical instructor at FSW, and that is what led me here to Lorenzo Walker.

I am so excited to be a part of the faculty at Lorenzo Walker and am looking forward to seeing what the future may hold!
Phone:
Email:
Degrees and Certifications:
Phone:
Email:
Degrees and Certifications: